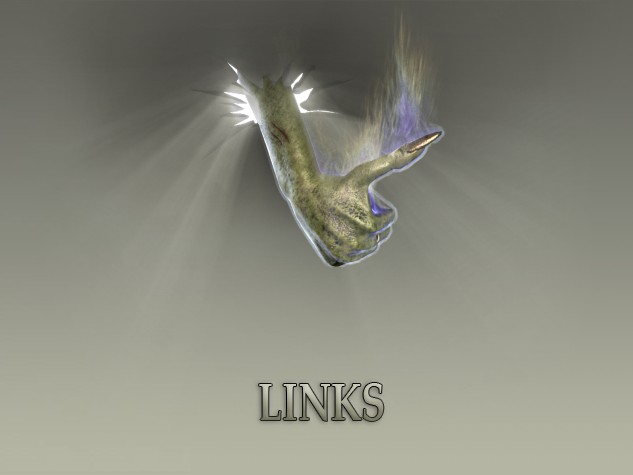 CGTalk - Definetly, the best cg resource today. With over 100,000 active users, this is the largest cg community out there.
Maxforums - I've been using these forums since I've begun using Max. I've learned alot of what I know today in there :)
Cgchannel - A nice all around cg website. I go there mainly to get updated on the latest news in CG.
3Dtotal - Another very nice news/resource site. they got a very nice gallery.
Google's image search - The best resource out there to get reference material before starting on a project.
Maxplugins.de - The largest resource for free/commercial max plugins and scripts in all the versions.
Turbosquid - The largest place to sell your CG stuff. it can also be a good solution for tight deadlines.

sons of the storm - Featuring galleries of a few of the most inspirational concept artists out there, including Samwise.
Steven Stahlberg - well known for his cg girls, i think no 3d artist has researched female topology as much as him ;)
Mark Skelton - once of Blizzard's leading cinematic artists. checkout his stuff !
David Levy - A good friend and a great artist. currently doing CG for the military as an officer.
Anry - I don't really know who this dude is, but he's created some very inspirational 2d art !

Blizzard Entertainment - the best game company ever. I'v been addicted and inspired by every one of their games !
MaxInFilm - If you ever wondered, this site has an updated list of the major movies Max has been used for.
Gamewallpapers - A constantly growing archive of high resolution wallpapers related to games.
1001fonts - a large collection of downloadable fonts sorted by topics.
Matrix analyzed- if you are like me, and watched Matrix (the first movie) over 50 times, you'll find this interesting.